FREQUENTLY ASKED QUESTIONS
When is the next 7G event
---
Great question. We have wonderful events in the planning for this fall, as well as this winter but we have not put a exact date on them yet. And the other exciting news is we are definitly having another Indeginous Bowl but right now we are thriving through the Corvid experiance and are making plans to come out of this helping more of our people than ever!
---
How do I get in touch with a 7G representative
---
If you have any questions, comments or better yet a fantastid idea about 7G you can always email us at contact@7gfoundation.com and we will be sure to reach out to as soon as possible!
---
What's a 7G member
---
You can sign up to be a member of 7G Foundation. It gives you the ability to talk to other members, get updates on events and even get disounts on merchandise and events. Try it out you will see how you can communicate with us as well as your friends from around the world. We also have special sesions planned with celebraties and experts on subject we're sure you will really enjoy!
---
How Can I Support 7G Foundation
---
There are many ways you can help. You can help by voluteering at our events, You can help by assisting us in promoting and event and probably most important to us at this time you can help by providing donations in support of events and our youth. To find out more please call or email us we would love to chat.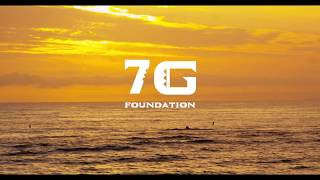 ---
---